Seals Ambulance to provide ambulance services to three St. Vincent Health hospitals
December 12, 2018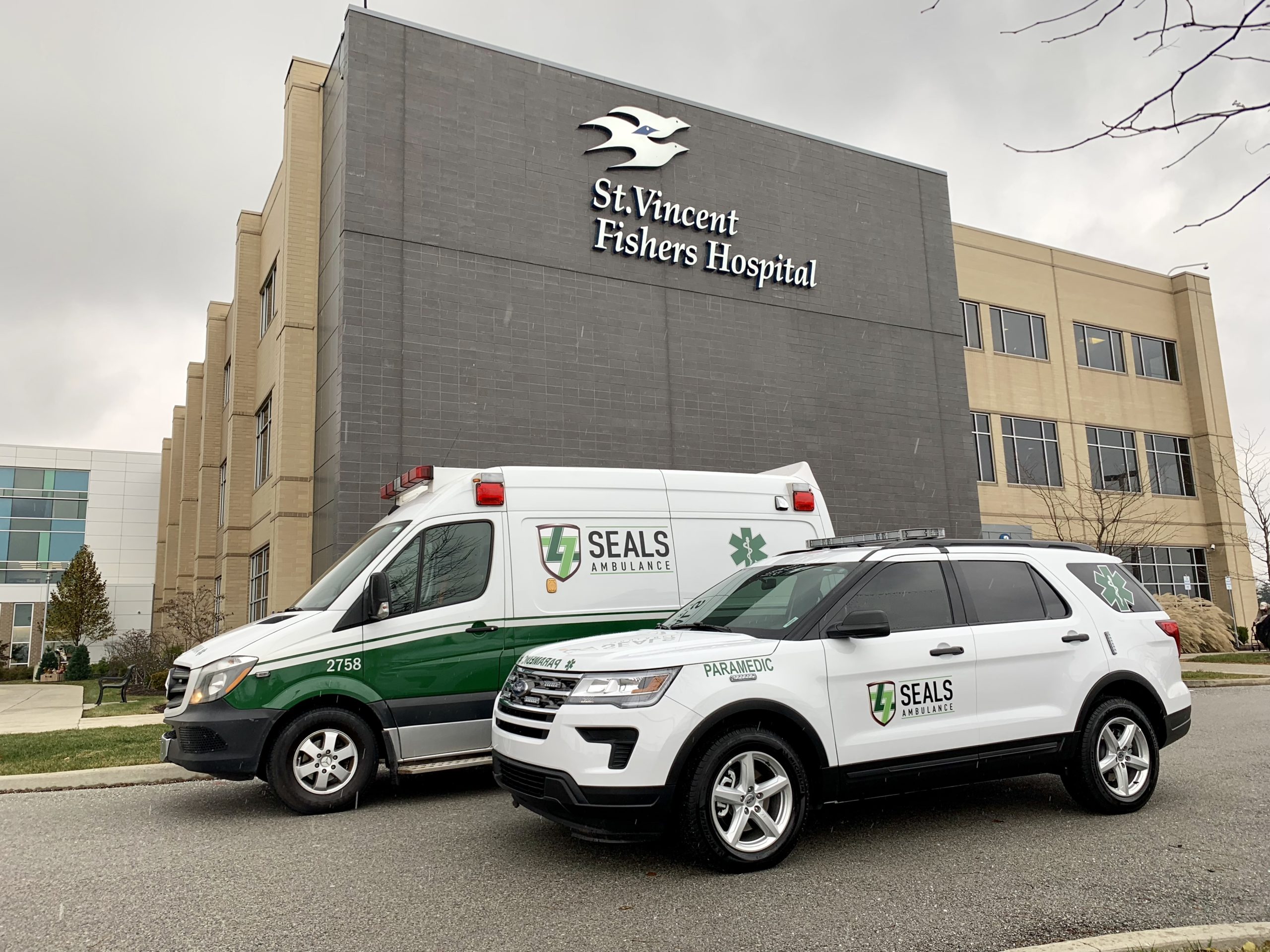 St. Vincent Health recently selected Seals Ambulance to provide medical transportation services to St. Vincent Fishers Hospital, St. Vincent Anderson Regional Hospital and St. Vincent Mercy Hospital. The company will also be added as one of St. Vincent's network ambulance service providers, which are available to provide backup ambulance service to other St. Vincent facilities.
"We are proud that St. Vincent has trusted us to assist in the care and transport of patients at their facilities," said Seals Ambulance Vice President Tony Anteau. "Our top priority is to provide the highest level of patient care and customer service, and we look forward to delivering on our promises. We look forward to working with St. Vincent staff to continually improve efficiency of service."
Seals Ambulance began serving the three facilities on Sunday, December 2.
Founded in 1976, Seals Ambulance has served Central Indiana for more than 50 years.
In Indiana, Ascension's St. Vincent operates 20 hospitals in addition to a comprehensive network of affiliated joint ventures, medical practices and clinics that cover Central and Southern Indiana and employ more than 15,000 associates.