Three Central Indiana communities renew contracts with Seals Ambulance
February 17, 2016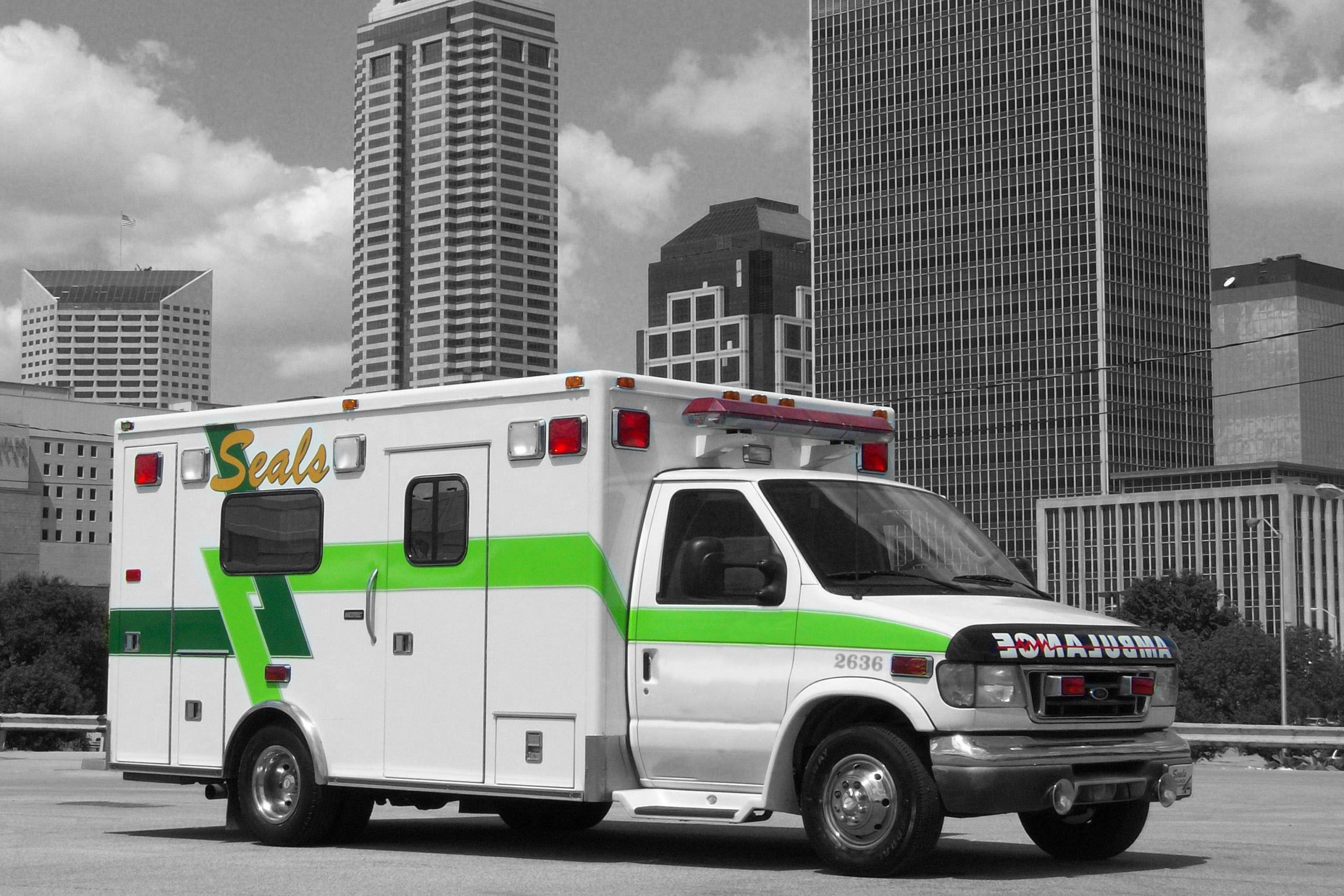 The governing bodies of Tipton County, Vernon Township and the City of Franklin in Central Indiana have voted to renew exclusive emergency ambulance contracts with Seals Ambulance in 2016.
"Seals Ambulance provides a high level of community investment and top-quality patient care to Central Indiana," Seals Ambulance President Randal Seals said. "We have enjoyed an excellent relationship with these communities and are proud to have been selected once again as their exclusive ambulance provider."
Seals Ambulance has provided emergency medical services to Tipton County north of Indianapolis for six years. The county has approximately 15,000 residents, and Seals Ambulance responds to more than 1,100 calls for service each year with an ambulance dedicated exclusively to the community. The approval of the new three-year contract was recommended by the Tipton County EMS Board and approved by the Tipton County Commission.
"Seals Ambulance has been instrumental in bringing the municipal providers together and assisting in collaboration of efforts to better serve our citizens," said Brad Nichols, a former EMS board member involved in the renewal process. "Seals Ambulance staff have provided the care and compassion that one would wish for their own family. I have been very impressed with their advanced skills and proficiency in treating and transporting patients."
Located northeast of Indianapolis, Vernon Township has approximately 11,000 residents. Seals Ambulance serves the community with exclusive ambulance service and provides emergency medical care to the community in partnership with first responders of the Vernon Township volunteer fire departments. The approval of a new three-year contract was approved by the Vernon Township trustee's office to begin Jan. 1.
"Seals Ambulance has been a great partner for many years to provide the best ambulance service possible for us," Vernon Township Trustee Jim Nolte said. "Randy Seals and his team have worked closely with our local first responder teams on training and protocol to care for our community, and we look forward to continuing that relationship for the next three years."
Seals Ambulance has served the City of Franklin south of Indianapolis with exclusive ambulance service since 2009. In cooperation with the first responders at the Franklin Fire Department, Seals Ambulance provides two dedicated advanced life support ambulances to protect the more than 23,000 residents of Franklin. The new three-year contract was approved by the Franklin City Council.
"Seals Ambulance and the City of Franklin have enjoyed a great working relationship that has exceeded our expectations," City of Franklin Fire Department Chief Dan McElyea said. "Being co-located with the fire department, Seals Ambulance paramedics and EMTs work hand-in-hand daily with our career firefighters and take part in training, community events and public information initiatives with the fire department. Seals' management team is available and eager to work together to provide a high level of service to the community."
About Seals Ambulance
Based in Indianapolis, Seals Ambulance provides emergency and nonemergency transport services to multiple hospital and facility contracts in Central Indiana, as well as emergency 911 service for various regions throughout Indiana. An extensive fleet allows Seals Ambulance to serve a wide area around-the-clock with prompt response time and quality service. Seals Ambulance is the contracted provider for several venues, including Klipsch Music Center and Indiana Downs Horse Track, and is the preferred provider for the Community Health Network, which includes six Community Hospitals and several community medical centers throughout Indianapolis and Anderson, St. Vincent Anderson Regional Hospital and the Indiana University Health Network.
Seals Ambulance is a regional branch of Priority Ambulance, a national ambulance network.